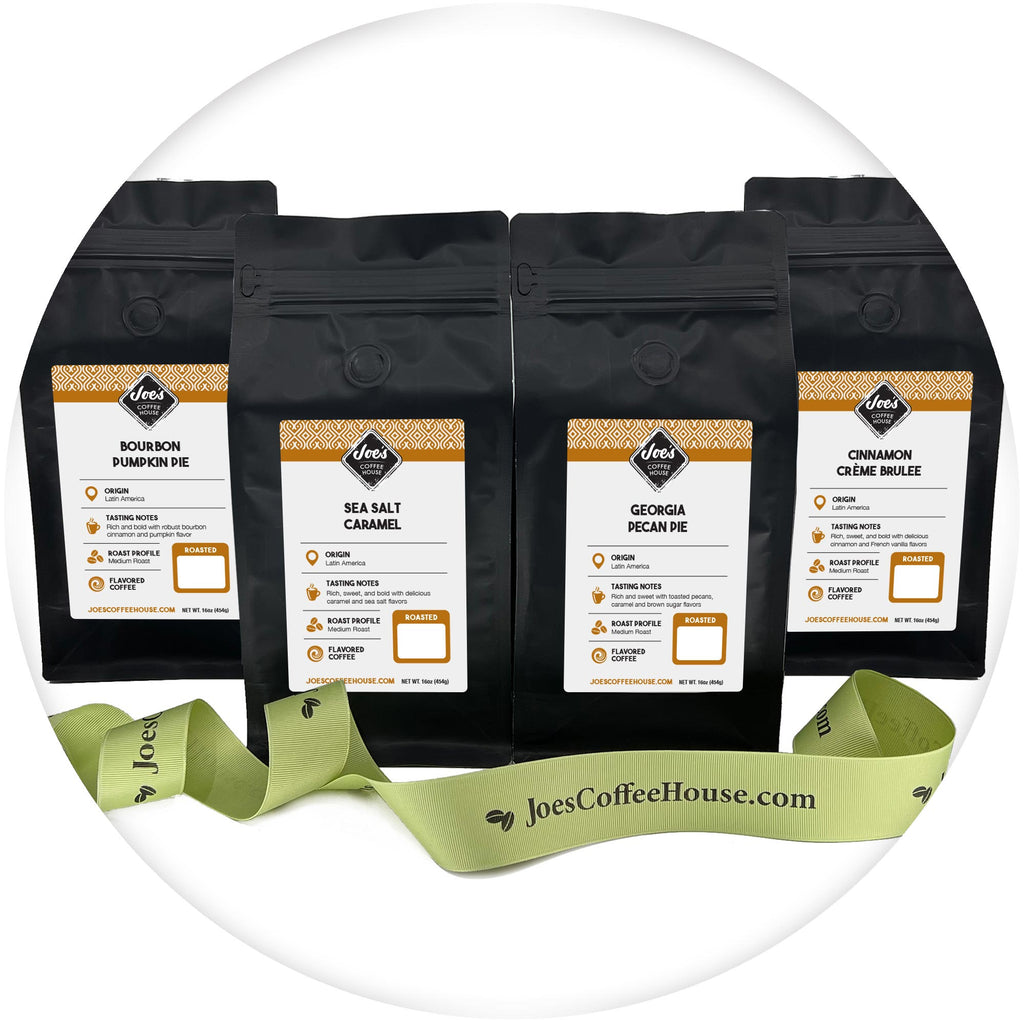 Fall is a special time of the year because it signals the start of the holiday season, where people come together in celebration. Family gatherings include dinners with elaborate dishes, numerous desserts and cocktails, table games, and so much more. Of course, no gathering can be finished without a delicious cup of coffee and that is where Joe's comes in.  Joe has compiled the perfect coffee box to accompany you this fall.
• 100% Arabica Beans
The Fall Flavors Box includes four 16 oz. bags of following coffee:

Cinnamon Crème Brulee
Try this perfect companion to a cold, fall afternoon. We took a classic dessert, Crème Brulee, and added a touch of warmth with cinnamon and French vanilla to surprise your sweet tooth.  
Georgia Pecan Pie
Travel back in time with this cup! It has a rich, sweet taste of toasted pecans, caramel and brown sugar that takes you back to Sundays at Grandma's, eating a delicious slice of her homemade pie.   
Bourbon Pumpkin Pie
Talk about a fall classic with a kick. A delightful taste of pumpkin, cinnamon, and bourbon are infused into this cup, which will surely be one of your favorite beverages of the fall.   
Sea Salt Caramel
The right amount of salty and sweet came together to make the perfect cup of coffee. Enjoy a smooth cup of Joe's with the decadent and surprising flavors of salted caramel.