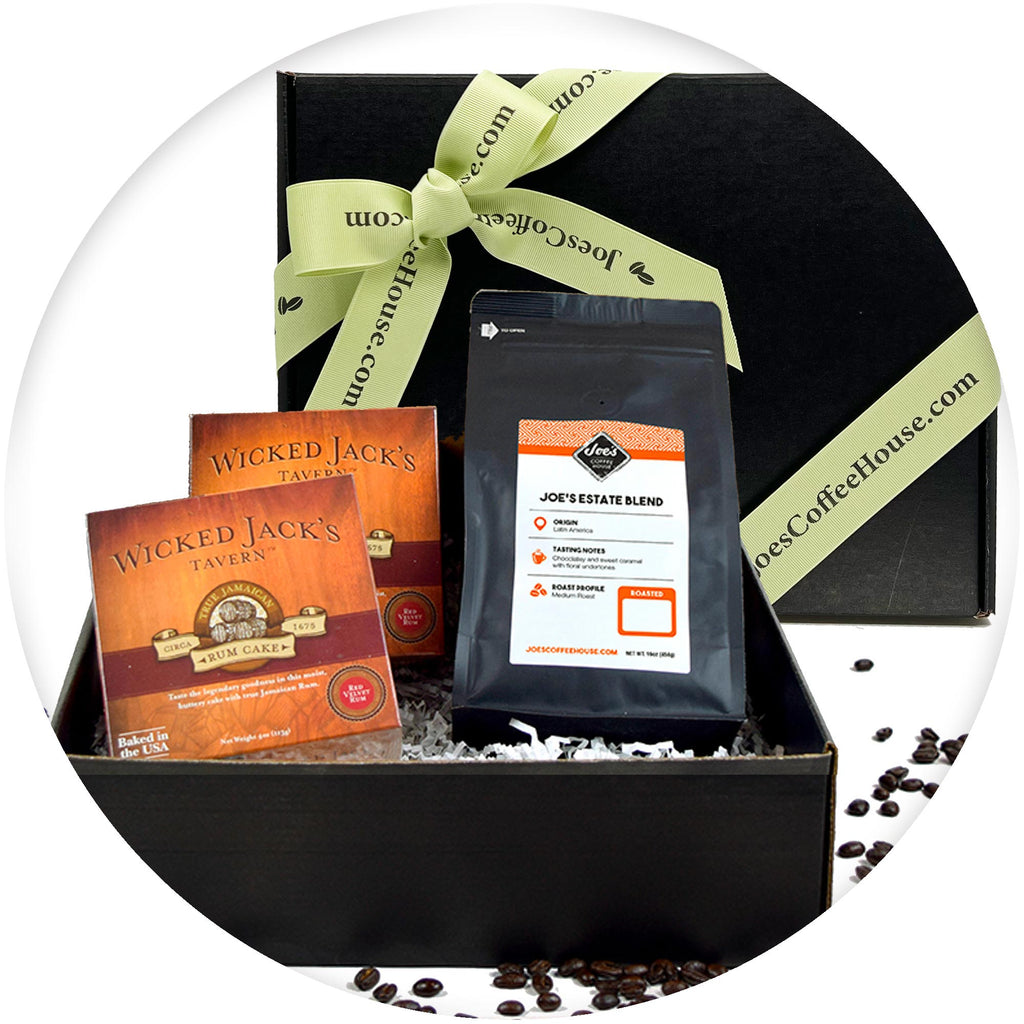 It is hard to point out the perfect snack, but with this box, we think we are pretty close. Joe's Box contains:
16 oz. bag of Joe's Estate Blend ,which has slight notes of chocolate and caramel with floral undertones,
2- 4 oz. Wicked Jack's Tavern Butter Rum Cakes. ( our choice)
We all know coffee and cake go hand in hand, but once you try the combination in this box, coffee and cake will go well with everything. Try this box today!
About Our Products:  
Joe's Estate Blend – This is Joe's signature medium roast which offers a blend of South and Central American Estate coffees. This coffee is delicately roasted to create a clean, full body that is complex but not overpowering.
• Roast Profile: Medium 
Wicked Jack's Tavern Butter Rum Cake – Rum lovers and cake lovers will both fall for the exquisite, rich, full taste of Wicked Jack's Tavern True Jamaican Rum Cakes. Carefully crafted recipes derived from generations of Jamaican tradition has produced a rum cake so flavorful, so powerful, it's quickly gained a reputation as the best tasting rum cake available anywhere. Moist, buttery texture and a rum soaked glaze add delicious detail that makes all other rum cakes walk the plank. You'll be swept away with the sweet flavor of homemade caramel, soaked in the finest Jamaican rum. This ready to eat cake is vacuumed sealed in a reusable bakeware.