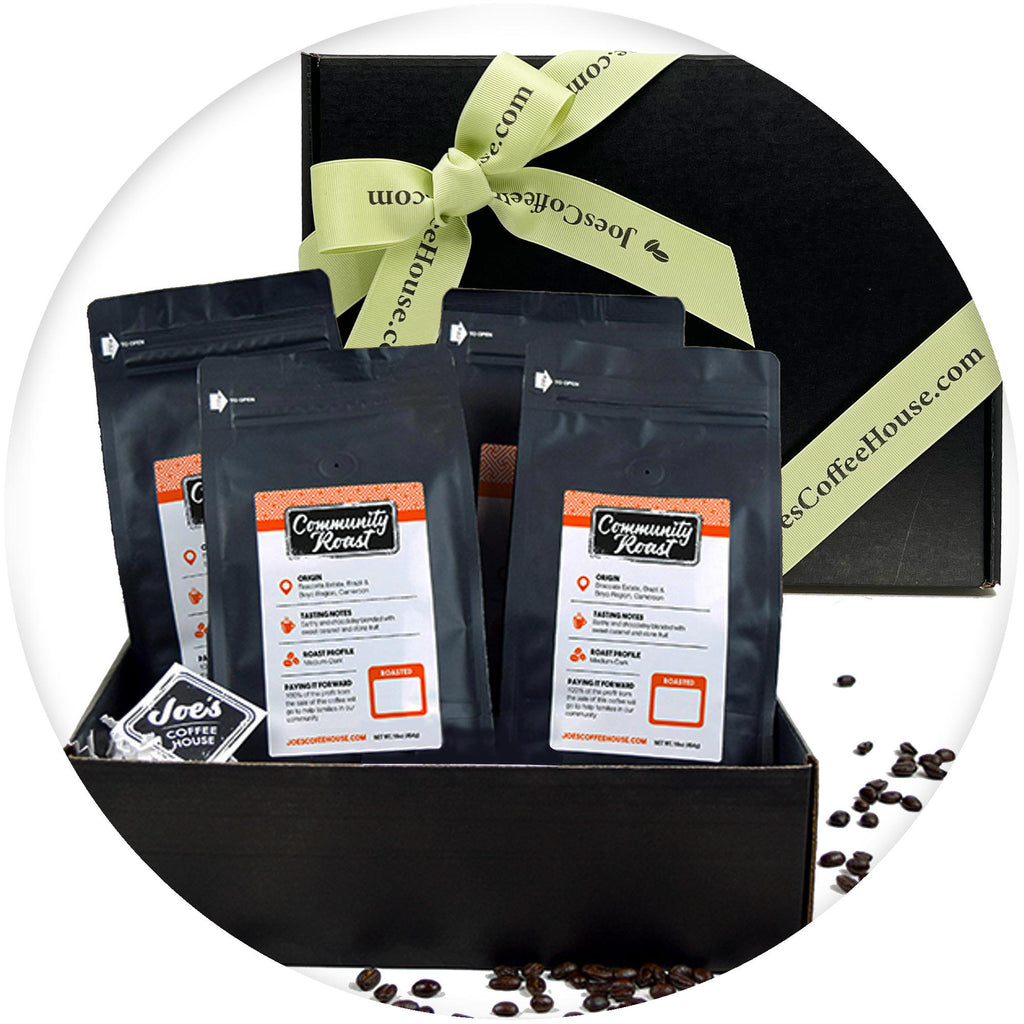 Joe's Community Good gift box includes four 16oz. bags of Joe's Community Roast coffee, a hand-crafted blend of Cameroon Boyo, aromatic and full-bodied, and Brazil Cerrado, filled with a taste of sweetness and chocolate notes. Packaged with love in an elegant black gift box. Roasted and shipped within hours of your order, this gift will not only warm your customers' hearts with its delicious taste, but knowing your gift is doing good for the lives of many.  
About Community Roast
Community Roast is a blend of Cameroon BoyoTM and Brazil Cerrado medium-dark roasted coffees that perfectly embody the idea of community. Sourced from local farmers from these regions, profits are re-invested into their own communities and, in the U.S., 100% of the profit from your purchase supports those in need through Good Dog Fund, a 501(c)3 fund managed by the Cobb Community Foundation.
Community Roast, not only do you get to explore two different regions of the world but you also get to impact the lives of those who need support, one cup of Joe's at a time.